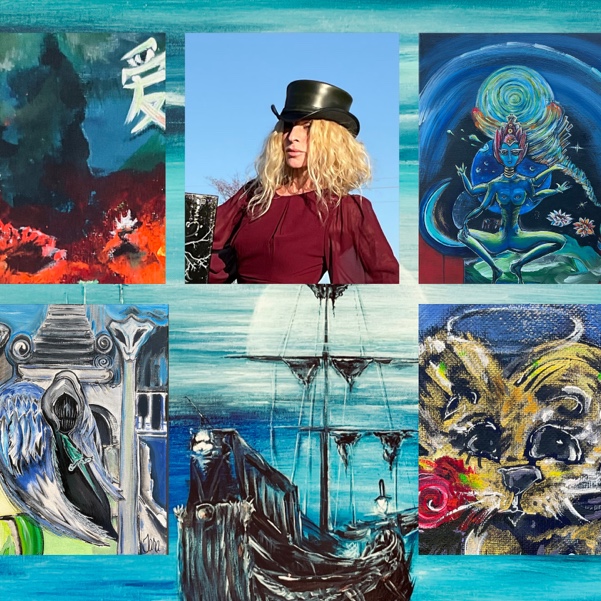 Artist 🍎 I am Tara
Hello Linked In Global Community!
Nice to meet you.
✨Surrealist 🎨 KCMO ✨🪄
painting✨drawing✨original✨designs canvas ✨traditional style
I use water, brushes, rags and easels. My art is infused with a strange spin! artful-unique-emotion-deep intriguing sadness and reflection.
Take a look for yourself.
✨WordPress Site Shop
https://TarasStrangeArt.com
Visit my IG Gallery
@strangeartkc101
Creator of Visual Arts🕊
peace to you.♥️
Now showing:
✨Jones Gallery Kansas City
✨Fine Art America
✨ Mid-West Artists Inc.
✨Sedalia & Warrensburg Art Walks
✨Art of Wellness & Family Entertainment Long-Island NY
✨UCM Art Gallery
NFT
https://opensea.io/opensea.com